C9000 백본스위치는 고성능과 높은 포트 밀집도를 제공하여, 안정적이고 확장성이 있는 Enterprise 네트워크를 구성 할 수 있습니다.
Modular 백본스위치

[ It will be updated soon. ]
C9000 backbone is suitable for Enterprise market through the high performance and scalability.
MODULAR BACKBONE SWITCH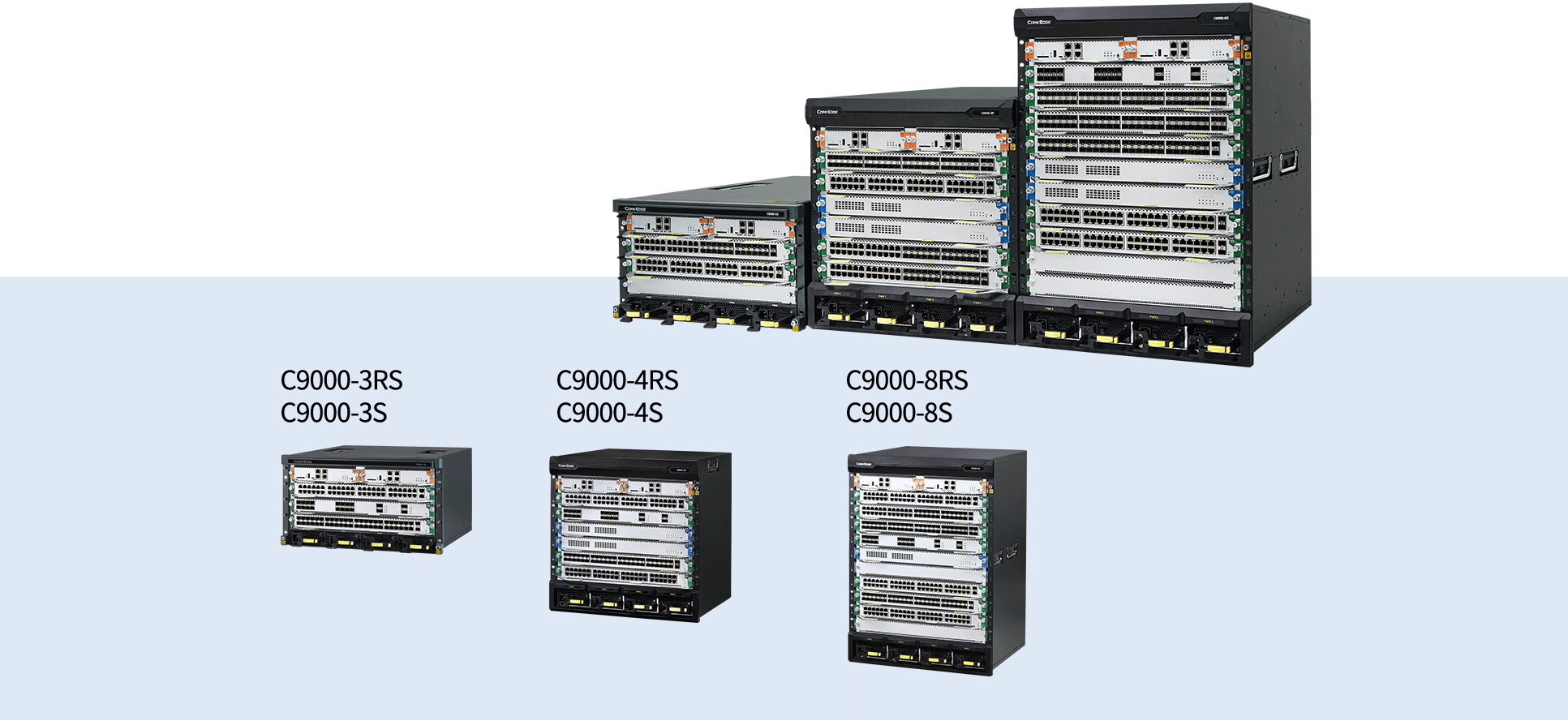 High bandwidth
& performance
support
Support 40G/100G high bandwidth

Max 9.6Tbps of switching capacity

Max 96port * 40G and 448port * 1G/10G
Various
configuration
Combine backbone switches

with VS technology

Support Active-Active configuration

Support SDN
Various
interfaces
Mixed 1G/10G/40G in interface module

PoE/PoE+ support
Reliability
Guarantee reliability through
reference sites in Korea

Support module redundancy

Support module hotswap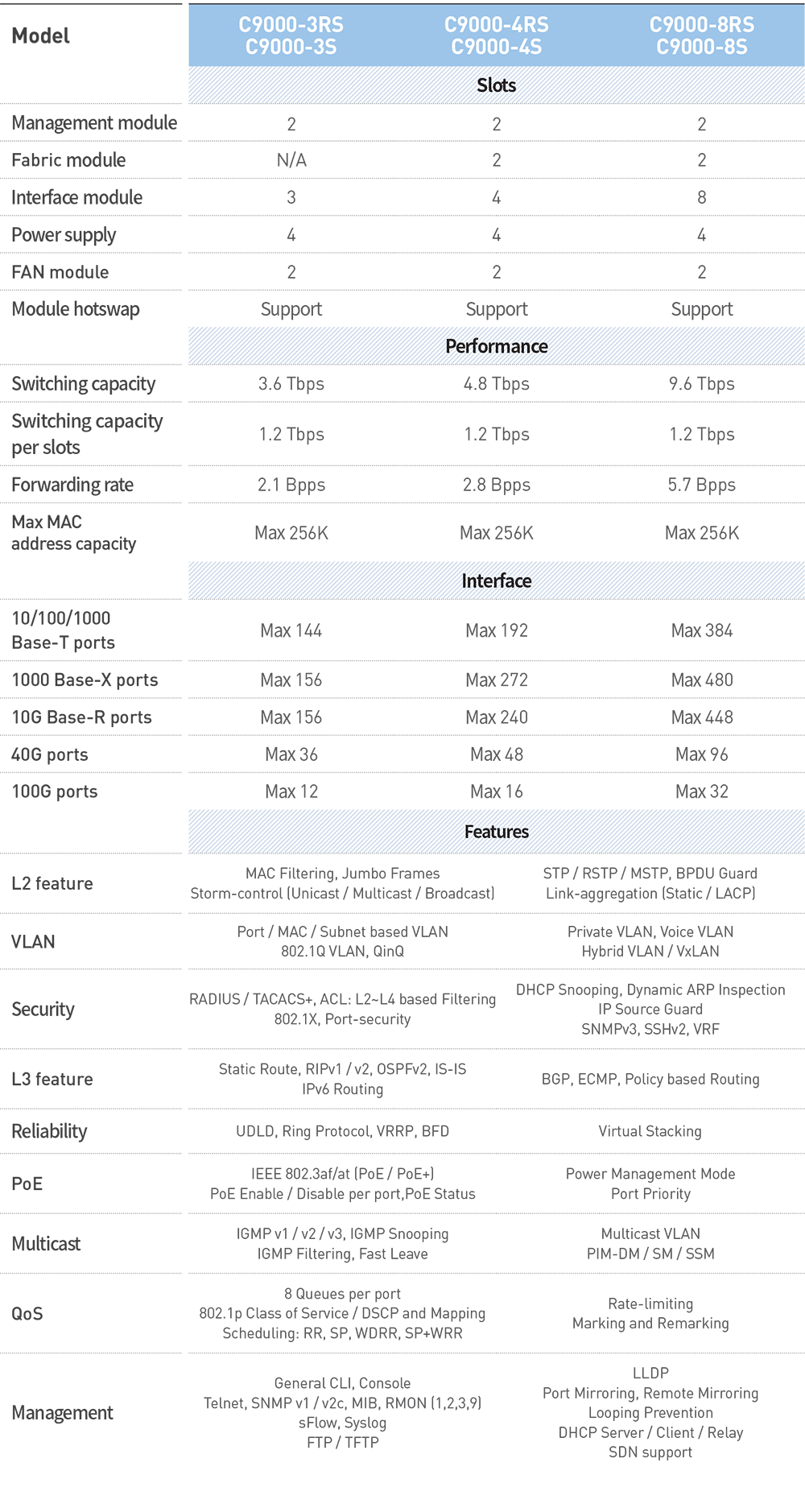 C7000 backbone switch provides various port type and high performance together. It is competitive backbone switch.
L3 BACKBONE SWITCH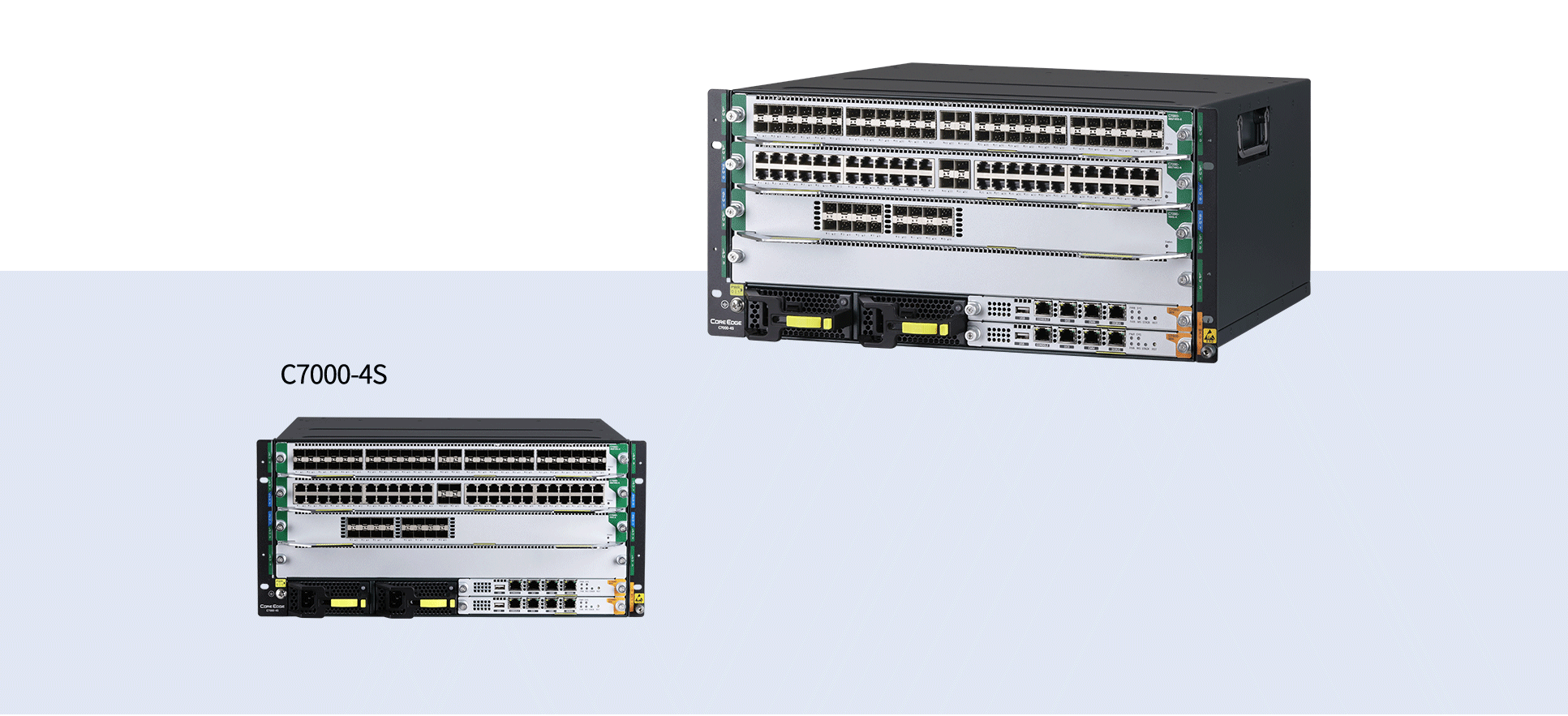 Overall
Max 1.28Tbps switching capacity

Support 4 interface slots

Backbone switch for SMB Market
Various
configuration
Combine backbone switches with
VS technology

Support Active-Active configuration

Support SDN
Various
interfaces
Mixed 1G Fiber / 1G UTP / 10G in same
interface module
Reliability
Support module redundancy

Support module hotswap